BORGEL DOOEL is certified accounting company with long tradition. The company was established in 1990, and today it is consisted of 9 employees that work for the company for almost 20 -30 years, forming a synchronized team of professionals in this area.The company consists of employees that are certified public auditors and public accountants, as well as lawyer with 30 years' experience, providing all the necessary legal services for the company.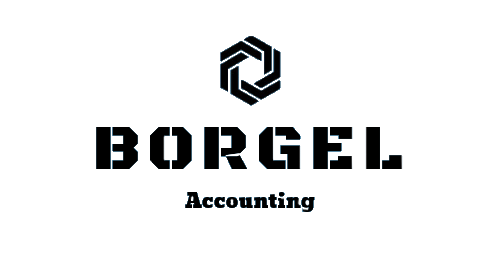 Today, due to our long years' experience and dedication to the business, we have a large base of clients that are:
Domestic and foreign small and medium-sized enterprises (with up to 300 employees);
Retails;
International foreign corporations;
Joint stock companies;
Non-governmental organizations;
Budgetary organizations and institutions;
Government agencies and organizations;
Projects of IPA, IPARD, IFAD and World Bank, where each organization works according its own specific requirements for accounting and reporting.
Our clients are from various fields and areas:
Construction companies;
Geodetic companies;
Manufacturing companies with different production processes;
Transport and freight forwarding companies;
Travel agencies;
Wholesale and retail trade companies;
Catering companies;
Health organizations
Various service activities;
Apart from accounting, BORGEL is specialized to provide other additional consulting services such as:
Consulting services for supervision, financial tax consulting, training, reporting and proposal solutions for our large clients who have their own bookkeeping;
Consulting services for selection of financial-specific software used for new and existing IPA, IPARD, IFAD and World Bank projects, preparation of financial manuals for work and training of staff within the Project. In this way we have set and accredited several projects in Macedonia and the whole Balkans;
Consulting services for software houses for development of financial-specific softwares. We use all the acquired knowledge and experience with constant education and dedication to find the best solutions for you;
BORGEL is currently the only representative of "CROWE GLOBAL" that isone of the leading 10 best consulting houses in the world.